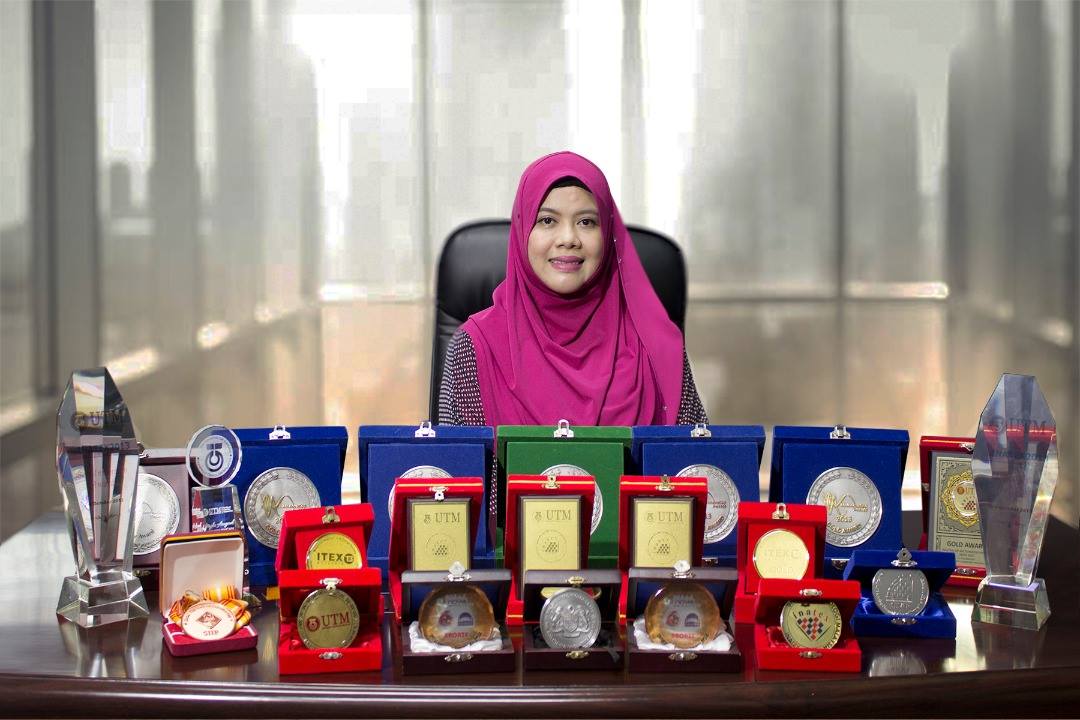 It all started in 2008 when Dr Siti Hamidah returned from the UK after completing her PhD in Micellar nanotechnology. Upon returning, she started her research on extracting natural colorants from local plants. 
The research made her discover that color pigment extracted from Roselle flowers is the most stable and hence suitable for cosmetic uses. At that point of time, Dr Siti herself was experiencing the issue of very dry and darkened lips. 
Dr Siti then formulated an all natural plant based lip moisturizer from the Roselle extracts.The formula was impressive as her lip's dryness disappeared within 24 hours and her lip tone gradually became healthier and more rosy after using the lip moisturizer daily. She then developed a proper prototype and started testing the market for demands. It seems many were interested with the all natural lip moisturizer back then. 
Dr Siti proceeded in commercializing and selling the Roselle Lip Moisturizer under the brand, Naturel Kiss. (NK) The NK  Roselle Lip Moisturizer has won many awards internationally and locally. Dr Siti has received more than 30 awards both internationally and locally for both the Roselle Natural Colorant and the Roselle Lip Moisturizer formula.
Along the way, Dr Siti has also won the Superb Teraju grant from the government amounting rm500k and this has enabled her to start developing more formulas and products under . To date, NK has expanded its range of products to natural face and bath soaps, all natural hand lotions with Roselle colorants, lip scrubs, non toxic lipsticks, blusher, two way cake foundation, make up remover, and the latest being the Micellar Series which is a range that is implementing the Micellar green nanotechnology. 
There are two products under the Micellar Series range , the Micellar Cleanser and the Micellar Energy Water Face Mist . Both formulas are 98-99% all natural . The Micellar research by Dr Siti and team has also bagged the Semi Grand Award recently at the International Conference and Exposition on Inventions by Institutions of Higher Learning (PECIPTA 2017). 
GLOBAL AWARD & RECOGNITION
Here's some of the latest award & recognition to Dr Siti & team.
International Conference and Exposition on Inventions by Institutions of Higher Learning (PECIPTA 2017) (Gold & Semi Grand)
Malaysia Technology Expo 2020 (Gold),
5th International Invention Innovation Competition in Canada 2020 (Gold, Special, Best Woman Inventor)
Tech Planter in Malaysia 2020 (Leave a Nest Award).
by Leave a Nest Group Japan
This is not a surprise as Dr Siti is considered an expert in Micellar nanotechnology in Malaysia as she has been studying and doing research on Micellar nanotechnology for more than 15 years since her Masters courses in 2001.
Coming from an expert, Malaysians should be very proud that they can experience a range of high quality and well researched Micellar skincare from our own homegrown brand at affordable price. According to Dr Siti, NK's objectives are to offer Malaysian women with skincare and cosmetic products that are safer and non toxic, and based on natural local and imported ingredients as best as possible. Some or most of NK's skincare and lip products are of 98%-100% natural ingredients while the cosmetics range are non toxic and formulated with hiqh quality and safer ingredients. 
Dr Siti is also passionate in creating awareness on the importance of non toxic cosmetics and skincare to Malaysian women. Other than that, she is also keen in her mission to help roselle farmers to increase their income by using Roselle extracts as ingredients in most of her NK products. Her continuous research on Roselle plants with her UTM researchers' team continues until today to ensure we can get the best benefit from our very own local sources; Roselle flowers in particular.